Media About Kind Green Planet
Here is a small selection of press clips and interviews with or articles about Kind Green Planet staffers.

PlanetGreen.com

Planet Green just got vegucated! Thanks to writer and Kind Green Planet friend Mickey Z. for putting the Vegucated trailer and an exclusive interview with director Marisa Miller Wolfson on PlanetGreen.com.



CNN.com

The vegan bake sale that we co-organized with Our Hen House on Earth Day was featured in a fantastic CNN article about this year's Worldwide Vegan Bake Sale, which took place on six continents around the globe.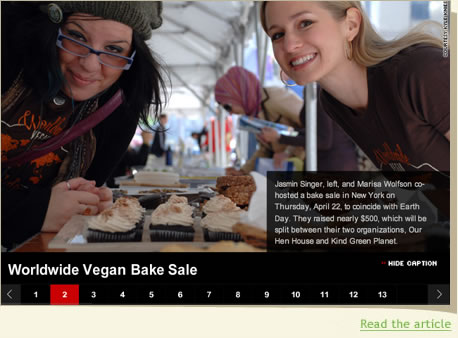 Oprah.com
Our Vegan at Heart program was listed as a "favorite tip-sharing online newsletter" in an article called "Vegan Fashion: Compassionate Couture" on Oprah.com.

Green Technology Daily
The Meat of the Matter: Questions and Answers about Veganism
by Andrew Graham

Greenpoint Gazette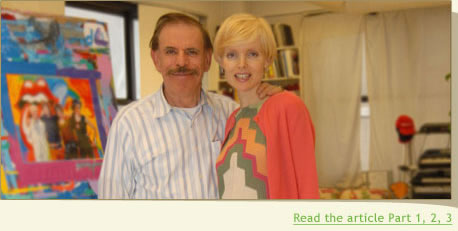 VegNews Wedding